And the Well Played "casting wars" (exaggeration all mine) are going strong!
My sister mentioned Nikki Gil would be a good Patrice…and Twitter agreed!
Another friend saw Solenn Heussaf as Patrice…
But then:
@iggyatienza too mestiza. and she doesn't strike me as the athletic type.
— Rose Perez (@esoradiam) September 19, 2013
And then I had to go and say I had a young Isabel Roces in my head when I was picturing Patrice!
Jao, who started this casting fun, sent me some pegs to back up his casting choices.

Guys, wala na. I'm convinced! Felix Roco for Paul (the mute lead in Ang Nawawala) and Paul Montecillo for Lars (the curly haired cutie in the Modess ad) na talaga. As for Jasmine Curtis, Mina and Sam think she's more of a Gia!
***
My sister had to cast most of the book na din! Here we go:


Alodia Gosengfiao as Deenie

Jackie Rice as Marga

Bekimon as Claude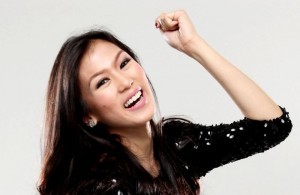 Alex Gonzaga as Bit Bit
Aba, pwede nang gawing sine!! I love that this is turning out to be a lot of fun for everyone! Join in with your casting choices now on Facebook or Twitter!